Have you heard of THE HEALTHY MAN? Simply put, do you want to be healthy and lose weight without compromising taste?
You've landed on the right page and we'll be sharing with you a life-changing product that you may have not heard of before. On Fitness Mania we have shared protein shakes but THE HEALTHY MAN is very different.
The benefits of using meal replacements such as The Healthy Man are:
Enhanced fat burning
Improve gut health
Reduce beer belly
Increase stamina
Increase strength
Increase energy, vitality and overall health
Increase hair health and hair strength
What is the best meal replacement shakes?
If you go to THE HEALTHY MAN website shop you will find all the products.
One of the most popular products is the Triple Fitness Challenge Pack + Shake & Super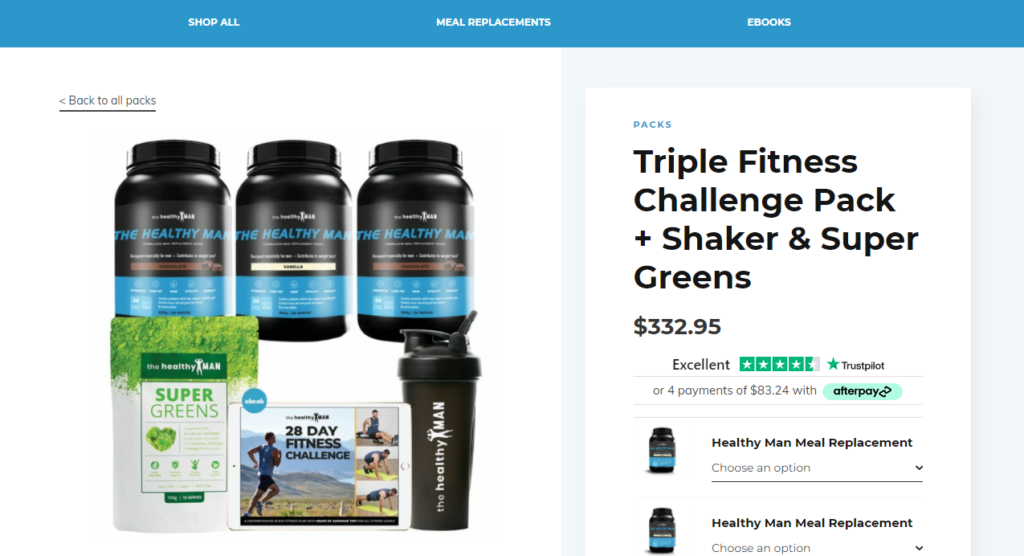 If you're after a FREE 7 Day Meal Plan click here.