How is your fitness journey coming along? Are you stuck at home? Are you ready for a fitness challenge? Why not try the 30 day burpee challenge!
This challenge requires not equipment – just your body, a strong mind and lots of discipline.
The first week of the challenge is pretty easy, you start at 5 burpees and then increment the number of burpees by 5 each day. Each 7th day, you rest except for the last week, day 30 where you finish off with 100 burpees. In total, you will end up doing 1300 burpees. There is also the advanced part of the challenge where you do prison burpees on the 31st day.
Here's the chart showing the number of burpees per day. This chart was created by The Simple Entrepreneur.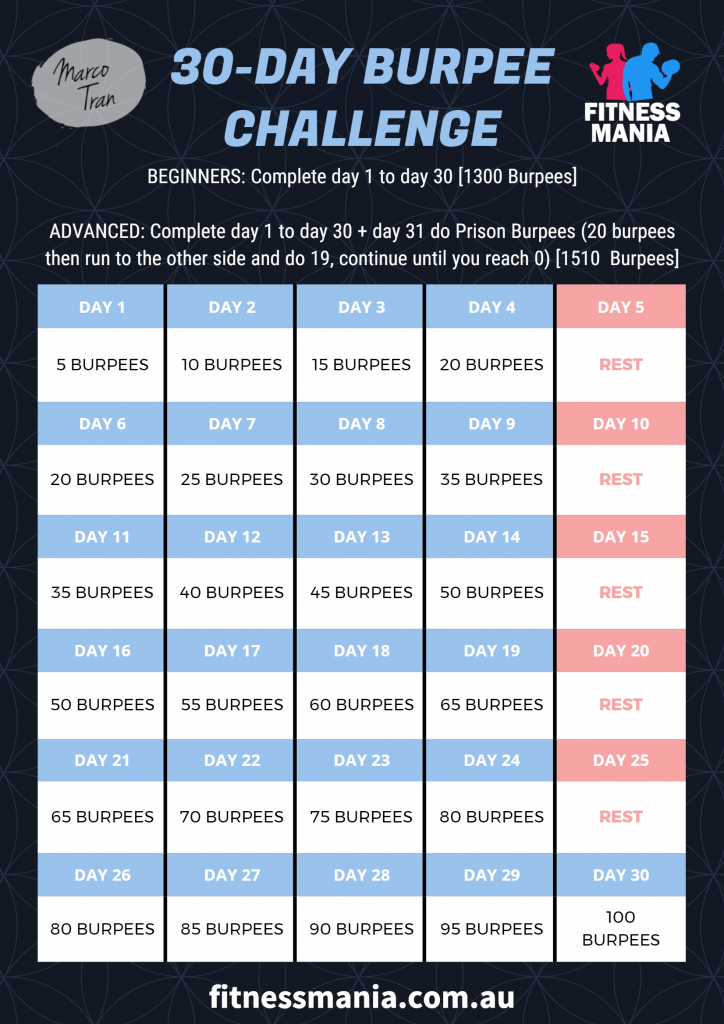 Try it out and see how you go. Good luck and have an awesome burpee day! Check out the 60 day burpee challenge.